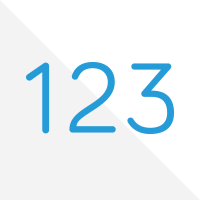 Annuity123 is excited and honored to report that Jeremy Smith and his Amerishield team have joined the Annuity123 network for the benefit of consumers in Iowa, Nebraska, South Carolina, and Florida who reference this unique website for obtaining personalized retirement planning guidance.  Please see below for an overview of Jeremy's practice.
Company Name: AmeriShield LLC
Phone Number: 515-309-1221
E-mail Address: office@myamerishield.com
Website Domain: www.myamerishield.com
Business Address: 2171 Grand Ave, West Des Moines, IA 50265
Business Description:
Jeremy Smith, founder and President of AmeriShield LLC has been helping clients with a multitude of insurance products for over 8 years. He's an expert in protecting the health and wealth of his clients as they enter the work force, create their career, prepare to leave it, and then retire to live the rest of their lives.
At AmeriShield we offer the "Power of Choice" of an independent insurance brokerage allowing our clients to choose the best life insurance product that fit their family needs. We offer all life products including Term Life, Universal Life, Indexed Universal Life, Survivor Universal Life, Modified Long Term Care products, Business Life insurance, and of course we are experts in fixed indexed annuities, estate planning, wealth maximization for tax purposes and other retirement products to ensure your retirement savings last the rest of your life.
Our strong history in life insurance has allowed us to develop into an insurance agency that does more than just "sell" insurance. We truly get to know our clients and create personal long term relationships to be their agent for life.
With offices in West Des Moines and Dubuque, IA; Omaha, NE; Greenville, SC; and Daytona Beach, FL we can serve clients in multiple states. We are licensed in IA, MO, SD, NE, AR, TX, NC, SC, and FL.
About Annuity123: Created to ensure that individuals across America have access to unbiased educational material about annuities in addition to an unprecedented network of retirement counselors to seek for personalized retirement planning help.