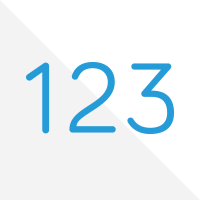 Annuity123 is excited and honored to report that Dennis J. Xiques has joined the Annuity123 network for the benefit of consumers in Brevard, Indian River, St Lucie and Palm Beach counties of Florida who reference this unique website for obtaining personalized retirement planning guidance.  Please see below for an overview of Dennis' practice.
Agent Name: Dennis J. Xiques, CLU, ChFC
Company Name:  Dennis Xiques Insurance
Brief Business Description:
Dennis Xiques Insurance is celebrating 25 years of assisting clients with their insurance needs. Working as a true fiduciary and advisor while Protecting the client's health and wealth as they enter the work force, create their career, prepare to leave it, and then retire to live the rest of their lives.
Website:  www.appliedsavings.com
Phone Number:  (321) 749-7220
E-mail Address:  xiques@bellsouth.net
Business Address:  7777 N. Wickham Road, #12-414 Melbourne, Fl 32940
Awards/Accolades:  CLU, ChFC, CASL
About Annuity123: Created to ensure that individuals across America have access to unbiased educational material about annuities in addition to an unprecedented network of retirement counselors to seek for personalized retirement planning help.