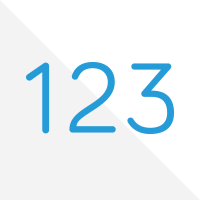 Annuity123 is excited and honored to report that Jim League has joined the Annuity123 network for the benefit of consumers in Middle Tennessee who reference this unique website for obtaining personalized retirement planning guidance.  Please see below for an overview of Jim League's  practice.
Company Name:  Business and HealthCare Solutions
Business Description:
Balancing the concerns of Social Security, Medicare, and your resources is what Jim has focused on for over 8 years. He will be the first to admit that he does not know about every plan available, but he has access to tools and resources that will search just about every known company for the best options for your circumstances. Careful research will determine which Social Security strategies to pursue and when to begin taking benefits.
The focus of Jim's agency is to match the plan to your specific needs instead of trying to "shoe horn" you into some favorite plans. Everyone's needs are different and Jim will take the time to discern your specific concerns and present a proposal that is both matched to your needs and respectful of your financial outlook.
In many cases he will explore and explain a mix of annuities and insurance to balance the need for safety and growth. If a strategy that appeals to you or will better meet your needs than he can offer, he will direct you to experts who can help you with that.
Call Jim today to schedule a no cost, no obligation interview. If you are in great shape, he will tell you that. If he can offer some help or other suggestions, he will gladly provide that as well.
Phone Number:  615-810-8389
E-mail Address:  jim.league@gmail.com
Business Location:  Smyrna, TN
About Annuity123: Created to ensure that individuals across America have access to unbiased educational material about annuities in addition to an unprecedented network of retirement counselors to seek for personalized retirement income help.