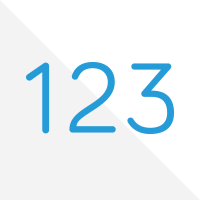 Annuity123 is excited and honored to report that Jonathan Michael Roth has joined the Annuity123 network for the benefit of consumers in Springfield, IL who reference this unique website for obtaining personalized retirement planning guidance.  Please see below for an overview of Jonathan Michael Roth's practice.
Company Name:  Transamerica Agency Network
Business Description:
I do not make any financial or insurance decisions for my clients as it is your money, not mine.  I will however make some specific recommendations once I know enough about your situation.  My job is to guide you in the direction you want to go, in light of what it is that you want to accomplish.  I will then give you the information that you need to make a good decision and let you make it.  My goal is for my client not to take any more risk then they need to take, to get the return that they need to make.
Recommendations are based on numerous different factors including but not limited to: your risk tolerance or intolerance, tax bracket, income, health status, whether you're working or retired, your time horizon, expected rate of return, how some of your other dollars are invested, other insurance you already have in place, personal preferences etc., etc.
All these factors rolled together are taken into consideration during our case study.  This is where we determine what is the appropriate and suitable recommendation that we are going to present to you in our second or third meeting.
Phone Numbers:  Office 217.546.7412    Cell 217.971.5987
E-mail Address:   jmroth63@gmail.com
Business Address:  3161 West White Oaks Drive, Suite 102  Springfield, IL  62704
Interests/Hobbies:  Music, bicycling, football, baseball & golf.  Beer & wine tasting.
Favorite Book:  The Retirement Savings Time Bomb and How To Defuse It – Ed Slott
About Annuity123: Created to ensure that individuals across America have access to unbiased educational material about annuities in addition to an unprecedented network of retirement counselors to seek for personalized retirement income help.