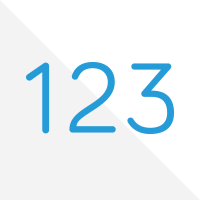 Alan Schuh, of Heritage Retirement Income Planners, LLC, has joined a select group of the world's leading experts, along with noted business development expert, best-selling author and speaker, Brian Tracy, to co-write the forthcoming book titled, Against The Grain: The World's Leading Experts Reveal How They Achieved Positive Results in a Down Economy! Nick Nanton, Esq., along with business partner, JW Dicks, Esq., recently signed a publishing deal with each of these authors to contribute their expertise to the book, which will be released under their CelebrityPress imprint.
Alan has enjoyed helping people safeguard their retirement money. Since 1989, he has helped people protect millions of dollars in retirement assets and not one of those people have ever lost a penny from market downturns. His mission is to teach clients powerful, safe-money strategies.
For the past twenty-four years, Alan has been helping individuals and business owners preserve their assets, increase their income and reduce income taxes. He has written articles for industry publications such as Life Insurance Selling Magazine as well as maintaining a weekly blog, which can be read at http://www.heritageretirementincomeplanners.wordpress.com.
The Celebrity Experts® co-authoring this book include entrepreneurs, mentors and coaches. They have survived and thrived in the midst of the constantly changing marketplace – going Against The Grain. To the reader who wants to enjoy success, these Celebrity Experts® will share with them proven ways to move forward with their plans and the mindset required to do it.
The royalties from this project will be given to Entrepreneur's International Foundation, a not for profit organization dedicated to creating unique launch campaigns to raise money and awareness for charitable causes. The book is expected to be published in September 2013.
To learn more about Alan Schuh, and how you can receive our free guides "Planning for Retirement in Today's Market", visit www.heritageretirementincomeplanners.com and "Should You Choose a Company Pension Payout or Lump Sum?" visit www.heritageprivatepensioninfo.com or call Toll-Free 1-855-3-Annuity.