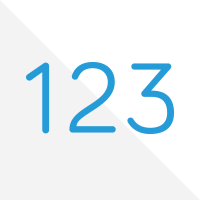 Annuity123 is excited and honored to report that Milton Bauguess has joined its network of retirement income advisors for the benefit of consumers in North Florida and South Georgia who are in need of obtaining personalized retirement income guidance.  Please see below for an overview of Milton Bauguess practice.
Company Name: Republic Asset Mgmt Corporation
Brief Business Description: Real money, real value, and real time savings can be yours through Republic Asset Management`s payroll deduction or automatic check withdrawal plans on your Auto Insurance Policy proposed by one of the largest insurance companies in the world (A M Best rated A++) and Life Insurance & Annuities.
If you have come looking for a manager to manage your company`s retirement or pension plans, you have come to the right place. If you are a successful individual looking for a financial professional, you too are in the right place. Republic Asset Management Corporation`s purpose is to create and preserve wellbeing for both businesses and individuals.
After talking to us, you will know you have been heard. We begin by determining your financial and personal goals. We will create a strategy designed to help you achieve your goals. Money management is not an easy process.  Our goal is to create financial solutions and provide an extraordinary amount of personal service.
Website: http://retirementplanningusa.com
Phone Number: 850-656-3400
E-mail Address: ramcorp6@earthlink.net
Business Address: 2321 Hansen Court, Tallahassee FL, 32301
Client Testimonials:
"After receiving letters from Milt Bauguess for years, a year ago I was prompted by God to respond to a letter from Milt.  Subsequently, this led to my investing 50% of my 401K.  Several months later, the remaining 50% left in the 401K was reduced (lost in the failing economy) by almost 75%.  Needless to say I'm glad to have made the investment with Mr. Bauguess." – June K.
"I want to express my sincere appreciation for the effort you have put into helping me set up a protection program with guaranteed income for my retirement years.  It is comforting for me to know that I will not have to worry about my retirement.
I will receive an income of $2,356 per month with an investment of only $250 per month.  Also, if I become sick or disabled after 65, my income will be increased by 60% or increased to $3,770 per month.
I will have several options to choose from, including a Life/20 year guaranteed income option, which will give my guaranteed minimum of $462,000 with an investment of only $72,000.
This income should enable me to travel, work, or play at my option.  I would like to thank you again for assisting me by helping me plan for my future and allow me to look forward to my retirement years in the not too distant future." – Chihmni C.