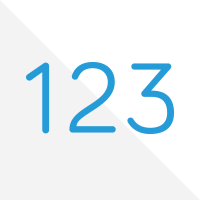 A recent survey reveals that more employees are inquiring about retirement planning topics, but these inquiries are not leading to directive action in many cases leaving many individuals at risk of missing out on their ideal retirement lifestyle. Financial Finesse, an independent educational company that counsels employees at more than 400 organizations about financial matters, posted their findings in a report titled "State of U.S. Employee Retirement Preparedness".
This report reveals good news given the increased inquires that individuals have made over the past year regarding financial planning issues such as how much to save for retirement and where to put their money. Also, Retirement workshop attendance has increased along with the number of employees running retirement projections.
The negative news is that although more Americans are becoming aware of their needs, many individuals are not taking concrete steps to move towards a defined path to achieve these needs. Evidence of this is seen by a decrease in the percent (from 85% to 78%) of those who do not contribute to their employer match thresholds in their 401(k) plans which is literally leaving free money on the table. Further, only 18 percent of employees feel that they that they are on track to replace 80 percent of their income upon retirement.
Given these findings, it is evident that retirement planning is not complete with the mere inquiry of a financial planning issue. Successful retirement planning is made up of taking action on the data gathered in the inquiries in addition to tracking performance on a periodic basis so slight adjustments can be made when needed. Please do not be one of the many who will be faced with a much lower standard of living during what is supposed to by your golden years… seek out a retirement planning specialist that you can rely on for your current inquiries as well as your periodic assessments.
Free Annuity Help | Find a Retirement Planning Specialist