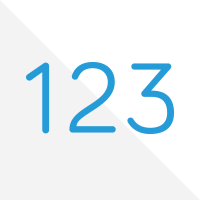 Written By: Jeremy Smith | Amerishield
According to Fred Vettese, chief actuary of Morneau Shepell, "Annuities are not sexy. You hand over your money to an insurance company who then puts you into a seemingly stingy allowance for the rest of your life." The simple fact is that an annuity may be a great idea, but not as many people that can benefit from it buy one; even though statistics indicate that the majority of indexed annuity owners are happy with their purchase.
If you're looking for an immediate income annuity it's easy to blame low interest rates which reduce the amount of annuity income available compared to what interest rates were years ago.
However, buying an annuity can be a simple solution that removes the risk of outliving retirement savings (actuaries call this "longevity risk"). It eliminates the risk of losing savings in a declining market while providing some of the upside potential when the market index gains. This guarantee can provide a steady stream of income and is extremely safe. So why are they perceived as unpopular?
One of the biggest reasons that many people don't buy a fixed indexed annuity is that they believe that even at age 50+ they still think they need to stay 100% invested in the stock market to make the most out of their retirement savings so it will last the rest of their life. The reality is that if the stock market declines substantially during their retirement years, they may not have enough money for the rest of their life. Yet, if they diversify some of their retirement savings into a guaranteed safe insurance product like a fixed indexed annuity, at least some of their money will never be lost even if the stock market declines. The indexed annuity is guaranteed to be at least what they purchased it with assuming zero growth for the life of the annuity (though most of these annuities have a guaranteed minimum growth over the life of the annuity.)
Staying 100% in the market may leave the retiree without any protection against loss of savings. It sounds like this, "I really want to purchase that indexed annuity that guarantees to protect my money from any loss, give me upside gains of the market index, and will provide me guaranteed income for the rest of my life. But I don't want to miss out on all those gains I could get if I was invested in the stock market." This self-defeats any diversified retirement plan exposing all of their savings to potential losses should the stock market decline.
Even when people plan on using all their retirement savings and have little or no interest in leaving assets behind for their heirs, they tend not buy annuities. Annuities can come with generous survivor income options if a death benefit rider is included for a small fee. This provides a beneficiary with an enhanced death benefit even while the owner takes a modest annual income. Another excuse shot down.
What happens if you live to 101?
York University's Moshe Milevsky has cautioned people for years about using longevity risk for anything other than a guideline. He feels that annuities are a near-essential component of a retirement plan because you just don't know what the future holds. "It is virtually impossible to predict what life expectancies will look like 10 or 20 years from now.
For example, a 60-year-old female purchasing a single life annuity for $100,000 with a guaranteed period of five years would receive a monthly income of approximately $442. Not great if she dies at 61, but what if she lives to 101? If she purchases an indexed annuity and with an income rider that rolls-up at 4% compounded and begins taking income at 75- years old she would receive approximately $858 monthly for the rest of her life. Just one more reason to learn more about fixed indexed annuities to diversify your retirement plan.
*Jeremy Smith is a Featured Advisor with Annuity123. AmeriShield agents discuss your complete insurance and risk tolerance as well as your goals for retirement and what you plan for your insurance products to do for you and your family before discussing any products with you. They fully educate you on the differences in the types of fixed and indexed annuities that meet your specific situation and offer you "The Power of Choice" to achieve your goals.