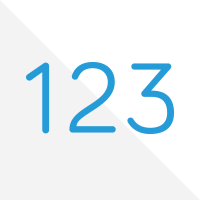 WRITTEN BY: JEREMY SMITH,  AMERISHIELD
Over the last 15 years, there has been a tremendous change in the quantity and types of annuity riders you can choose during your purchase of an annuity for retirement savings. It is important that you understand how these may benefit you and the fees (if any) to you.
Living Benefits
Among the most common riders you must determine if you wish at the time of purchase is an Income Rider. There are many different names for these yet they all provide a lifetime income potential when chosen. They all have a "roll-up rate" which means that they guarantee a minimum interest rate will be applied to the income rider applied annually. If the roll-up rate is 6%, than every year your income rider account will be applied 6% annually no matter if your account value principle grows at that rate or has no growth. There is a potential for your income rider account too become larger than your account value principle.
At some point in the future you can tell the company that you want to begin receiving income for the rest of your life. Depending on your age when you trigger the income rider, you will begin to receive 5-7% of your income rider account annually. Let's say that this amount was $10,000 and your actual account value principle was $150,000. If you didn't have the rider and you withdrew $10,000 annually, at the end of 15 years (assuming zero growth) your account value principle would be zero. However, because you have purchased the income rider, you are guaranteed to never run out of money as long as you live. The company will continue to pay you $10,000 annually until you die.
Some companies offer joint income riders so when one spouse dies, the other spouse continues to receive the annual income. Finally, when the last spouse dies, any remaining principle left in the account value will pass to the beneficiaries as a death benefit.
Income riders vary from annuity to annuity and there may be a small annual fee to provide this living benefit to you during your contract. It is vital that you have your retirement planner discuss these so you understand them completely.
Long Term Care/Terminal Illness Rider
Several companies offer the ability to double your income rider annual payment if you become confined to a nursing home or need the assistance of a home health care provider. This doubling of the payment can help with the cost of long-term care if someone doesn't have a specific long term care policy. The small fees for this useful benefit may be included in the cost of the income rider.
Some annuities also allow for early termination of a contract without surrender penalty if you are diagnosed with a terminal illness. This rider is usually included in the contract at no charge.
Free Educational Material on Annuities