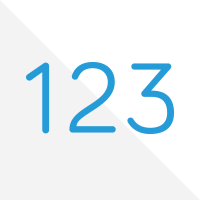 Annuity123 is excited and honored to report that Wayne Schwartz has joined the Annuity123 network for the benefit of consumers in Austin, TX who reference this unique website for obtaining personalized retirement planning guidance.  Please see below for an overview of Wayne's practice.
Company Name: Capital Retirement Planning Group
Brief Business Description:
Thirty five years helping high net value individuals and business owners with their financial planning. The philosophy of the firm is: "Planning for retirement should be the goal of any investment plan. Paying close attention to how you buy and sell investments will increase the probability that you will achieve your retirement income goals."  We use cutting edge technology and blend products, some with underlying guarantees, to maintain a "safety-net" approach to investment selection.
Phone Number: 512 431-4619
E-mail Address: wschwartz@tnfa.net
Business Address: 3604 Cassava Drive Ste. A  Austin, TX 78746
Awards/Accolades: Investment Advisor Representative of SFC, LLC.  International Assoc. of Registered Financial Consultants since 1996.
Interests/Hobbies: Family events, reading, gardening and card playing.  I used to be a state level tournament racquetball and city league basketball player until the age of 50.
Favorite Books: Political and financial intrigue.  Investment management and retirement income.
About Annuity123: Created to ensure that individuals across America have access to unbiased educational material about annuities in addition to an unprecedented network of retirement counselors to seek for obtaining personalized retirement income help.