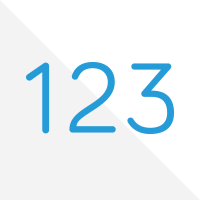 Annuity123 is excited and honored to report that Kevin N. Hedges has joined its network of retirement income counselors for the benefit of consumers in Charleston, Atlanta, Charlotte & Miami who are in need of obtaining personalized retirement income guidance.  Please see below for an overview of Hedges' practice.
Company Name:  Hedges Wealth Management LLC, Hedges Insurance Agency LLC
Brief Business Description:
Hedges Wealth Management LLC is a fee based Registered Investment Advisor (RIA) with clientele stretching throughout the South East in major cities such as Charlotte NC, Atlanta GA, Charleston SC and Miami FL. As a company, we focus on three distinct areas: Tax Advisory,Financial Planning & Investment Advisory. Our fourth area of focus is Insurance Advisory, which is orchestrated through our affiliate company Hedges Insurance Agency LLC.
We cater to both Private Individuals (such as ultra high net worths, medium sized business owners, lawyers & surgeons) and Institutional Clientele (such as colleges, trusts, charities, foundations, endowments & corporates). If you are interested in seeing in person our tax advice, planning services or which investments and insurance we recommend to our private and institutional clientele, feel free to make an appointment by clicking Contact Us.
The combined assets of our Investment Managers are around $25 Billion.
Website:  www.hedgeswealthmanagement.com
Phone Number:  843 270 2534
E-mail Address:  clientservices@hedgeswealthmanagement.com
Business Address:  1300 Appling Drive, #201, Mount Pleasant, SC 29464
Awards/Accolades: Wharton School of Business, Retirement Planning Specialist
Client Testimonials: See our LinkedIn Profile: http://www.linkedin.com/in/kevinhedges/
Interests/Hobbies: Economics, Current Affairs, International News, Cars, Outdoor sports.
Favorite Books: Bond on Bond by Roger Moore, The Little Book of Hedge Funds by Anthony Scaramucci, Guide to Hedge Funds by the Economist
About Annuity123: Created to ensure that individuals across America have access to unbiased educational material about annuities in addition to an unprecedented network of retirement counselors to seek for obtaining personalized retirement income help.