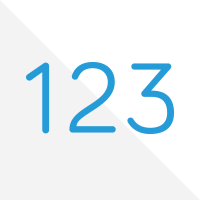 Annuity 123 is excited and honored to report that Alan D. Marx has joined its network of retirement planning advisors for the benefit of consumers in Oakland, Macomb, and Wayne counties who are in need of obtaining personalized retirement planning guidance.  Please see below for an overview of Alan's practice.
Company Name: Alan D. Marx- Retirement Planning Advisor
Brief Business Description:
Alan has over 30 years of experience working in financial services.  The last 10 plus years he has focused on helping clients answer the questions and solve the problems that confront them when they decide to stop working and enjoy the "fruits of their labor".
When do I start my Social Security benefits?  How does Medicare work, and do I need to buy a supplement?  How do I minimize taxes and maximize income during retirement?  What do I do with my 401k, IRA, 403b,or cash payout from my pension?  How do I protect my spouse and myself against the rising costs of care related to aging.  How do I make sure my children/grandchildren receive a portion of my estate?
These are just some of the many questions that Alan can help a client answer.  He helps them to develop a plan that provides a path to an enjoyable retirement life style.
Phone Number: (248) 526-0510
E-mail Address: admarx@earthlink.net
Business Address: 100 W. Big Beaver, Suite 200, Troy, MI  48084
Intrests: Golf, fly fishing, bass fishing
Reading Interests: Biographies, Historical novels, and Current world affairs
About Annuity123: Created to ensure that individuals across America have access to educational material about annuities in addition to an unprecedented network of retirement counselors to seek for obtaining personalized retirement income planning help.