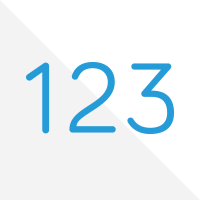 Annuity123 is excited and honored to report that Nina K Avery, CFP ® has joined its network of retirement income advisors for the benefit of consumers in Central Florida who are in need of obtaining personalized retirement income guidance.  Please see below for an overview of Nina K Avery, CFP ® "The Safe Money Pro" and her practice.
Company Name: Avery Safe Money Solutions
Brief Business Description:
Nina K Avery, CFP ®
Qualified Safe Money Advisor
With all of the economic turmoil in the markets, the country and around the world, it's more important than ever to understand how to keep your wealth safe and secure…but also growing.  I have been providing safe money strategies to my clients for over 7 years.
I am frequently brought in by other professionals like attorneys and CPAs as a strategic planning and Safe Money Solutions Expert to help them better serve their clients.
I also educate in the workplace by assisting small business owners in helping their employees better understand and take charge of their financial situations and secure safe retirement options.
Most importantly, my mission is to help people avoid losing money in the Wall Street Casino and instead build wealth SAFELY and SECURELY. Regardless of anyone's financial situation I can help get them on the Path to Safe Money and sleep well at night.
Website: www.SafeMoneySolutionsPro.com
Phone Number: 407.248.1655
E-mail Address: TheSafeMoneyPro@gmail.com
Business Address: 7380 Sand Lake Rd, Suite 500, Orlando FL  32819
Awards/Accolades: Nina has been featured in The West Orange Times, The Southwest Bulletin and as one of Central Florida's Top 10 Wealth Advisors in Orlando Style Magazine
Nina's Clients: Include Doctors, Dentists, Small Business Owners of all types, Nurses, Teachers, Seniors, Boomers, Clergy and families from all walks of life.
Interests/Hobbies: Nina is the oldest of 3 girls and attended UCF. Nina and her husband, Jeff have been married for 8 years and enjoy motorcycle riding and RVing at the beach when Nina is not helping others protect and grow their wealth.
About Annuity123: Created to ensure that individuals across America have access to educational material about annuities in addition to an unprecedented network of retirement counselors to seek for obtaining personalized retirement income planning help.