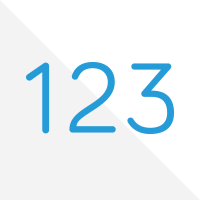 Annuity123 is excited and honored to report that Jeffery Harris has joined its network of retirement income advisors for the benefit of consumers in Chicago and the surrounding Chicagoland area who are in need of obtaining personalized retirement planning guidance.  See below for an overview of Jeffery's practice.
Company Name: The Harris TLC Group
Brief Business Description: Jeffery Harris is a Financial Fitness Coach/safe money advisor with the TLC Group located in Schaumburg, Illinois. The TLC Group provides life insurance and money growth strategies for clients with all income ranges .Jeffery has shown people how to retire TAX FREE!!! He also will show you how to protect and safely grow your assets. Jeffery can also show you a better way to save for alternative college funding. Working over a decade in the mortgage industry, he acquired the ability to help others in building and retaining wealth. Today, Jeffery uses that knowledge along with his Life insurance and annuity expertise, to create a total solution for his clients. He's also a loyal baseball and Chicago Cubs fan and can be seen most often in a Cubs jersey on the weekends. Jeffery has been blessed with a wonderful wife and is the father of two adult children and one teenage son finishing his final year in high school. Because of his faith and conviction, he works tirelessly to help everyone to achieve their financial goals.
Website: www.yourannuitypro.com
Phone Number: 888-933-4279
E-mail Address: jefferyharris@yourmoneyforlife.com
Business Address: Schaumburg, IL
Interests/Hobbies: Running, cooking, I'm a big Cub FAN!
Favorite Books: The Secret, The Cake Bible, Tax Free Retirement, The Message Bible, The Retirement Miracle
About Annuity123: Created to ensure that individuals across America have access to educational material about annuities in addition to an unprecedented network of retirement counselors to seek for obtaining personalized retirement income planning help.