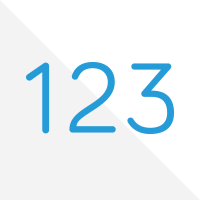 Annuity123 is excited and honored to report that Alan Schuh has joined its network of retirement income counselors for the benefit of consumers in South Florida who are in need of obtaining personalized retirement income guidance.  Please see below for an overview of Alan's practice.
Company Name: Heritage Retirement Income Planners
Business Description:
Alan Schuh has enjoyed helping people safeguard their retirement money. Since 1989, he has helped people protect millions of dollars in retirement assets and not one of those people have ever lost a penny from market downturns. There is something truly wonderful about being able to help people have peace of mind about their finances. Alan is able to sleep at night with the comfort of knowing his client's retirement funds are protected.  It is his desire to give you that same piece of mind.
Our mission is to teach clients powerful, safe-money strategies. Since 1989, he has been helping individuals and business owners preserve their assets, increase their income and reduce income taxes. As a safe money advisor, he works independently for your benefit.
Our firm focuses on IRA/401(k) rollovers, retirement/income planning and wealth transfer strategies. We provide guaranteed lifetime income that cannot be outlived.
Alan has local offices in Dade, Broward, and Palm Beach counties, however he serves clients all over the state of Florida.  Call today to schedule your no-obligation financial health evaluation.
Website: http://www.heritageretirementincomeplanners.com/
Phone Number: (954) 840-7824
E-mail Address: alan@heritageretirementincomeplanners.com
Business Address: 2645 Executive Park Drive, Weston, FL  33331
About Annuity123: Created to ensure that individuals across America have access to unbiased educational material about annuities in addition to an unprecedented network of retirement counselors to seek for obtaining personalized retirement income help.