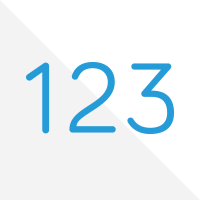 Annuity123 is excited and honored to report that Marvin Hurwitz has joined its network of retirement income counselors for the benefit of consumers in Baltimore, MD who are in need of obtaining personalized retirement income guidance.  Please see below for an overview of Marvin's practice.
Company Name: Hurwitz Financial Advisors
Business Description:
Marvin Hurwitz has more than 30 years of experience advising retirees and people planning for retirement on how they can receive a guaranteed income they cannot outlive. He also helps clients with their long term care planning needs to protect their hard-earned assets.
Mr. Hurwitz has served as an account executive for Dean Witter and established and managed an investment and insurance program at Taneytown Bank & Trust. As the Maryland Senior Planning Advisor and Long Term Care Coordinator for VALIC, he helped active and retired teachers as well as health care employees find safe places for their retirement savings. He helped them reach their goals for income and growth of principle. After leaving VALIC in 2003, he developed his current unique independent consulting practice as a financial, income, long-term care and Medicare planning specialist. He has written articles and presented seminars to help seniors find ways to protect their savings, increase their income and ensure their loved ones are not burdened with major expenses associated with chronic illnesses that require extended care.
Call (410) 486-3419 today to schedule your no-obligation financial health evaluation!
Phone Number: (410) 486-3419
Website: www.retirementwhiz.com
E-mail Address: marvric@aol.com
Business Address: 2800 Stone Cliff Drive, Unit 207, Baltimore, MD  21209
Interests/Hobbies: Politics, Sports
About Annuity123: Created to ensure that individuals across America have access to unbiased educational material about annuities in addition to an unprecedented network of retirement counselors to seek for obtaining personalized retirement income help.