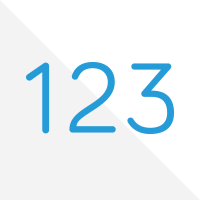 Annuity123 is excited and honored to report that Terry Judy at Synergy Financial Services has joined its network of retirement income counselors for the benefit of consumers in and around McKeesport, PA who are in need of obtaining personalized retirement income guidance.  Please see below for an overview of Terry's practice.
Company Name: Synergy Financial Services
Business Overview:
Since 1988, our full-service financial firm has been committed to helping people pursue their financial and retirement goals. We offer a wide range of financial products and services to individuals and business owners.
We can help you execute a sound financial program utilizing the following products and services: Investment management, Retirement strategies, Estate conservation, Insurance and annuity products.
Call today to schedule your no-cost financial health consultation!
Website: www.synergygroupinc.com
Phone Number: (412) 673-7760 Ext 6
E-mail Address: tjudy@synergygroupinc.com
Business Address: 2016 Eden Park Blvd., McKeesport, PA 15132
About Annuity123: Created to ensure that individuals across America have access to unbiased educational material about annuities in addition to an unprecedented network of retirement counselors to seek for obtaining personalized retirement income help.