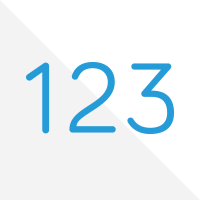 Annuity123 is excited and honored to report that Allen Trimble has joined its network of retirement income advisors for the benefit of consumers in San Antonio and the Texas Hill Country who are in need of obtaining personalized retirement income guidance.
Continue reading below for an overview of Allen's practice.
Company Name: Secure Money Solutions
Brief Business Description:
Secure Money Solutions' mission is to honor God and serve people. We serve retirees and soon-to-be-retirees by helping them to create mathematically correct retirement income solutions. Rather than depending on volatile markets for income or trying to find a single "silver bullet" or perfect annuity product, SMS helps its clients to build a portfolio of annuities within their retirement portfolio. With our unique process, you too can enjoy secure, sustainable income for life with growth for the uncertain future.
Call (210)293-1893 today, or visit our website at www.Safemoneytexas.net to learn more about our unique approach to retirement income planning.
Website: www.safemoneytexas.net
Phone Number: (210)293-1893
E-mail Address: allen@securemoneystrategies.com
Business Address: 13750 San Pedro, Suite 520, San Antonio, TX 78232
Awards/Accolades: Registered Financial Consultant
Interests/Hobbies: Allen is an "Army Brat" who grew up on or near various bases in Virginia, Georgia, Alabama and Texas, where he landed in 1976 when his father retired from the Army. He and his wife Karen have one son Zachary, who is in his first year in college; two dogs, "Hope" and "True", two cats, "Bo" and Peach"; and Papaw, Karen's dad who shares the downstairs at home with Zach. Allen is the Founder and Owner of Secure Money Solutions and is an avid golfer, boater and snow-skier as time permits.
Favorite Books: The Bible, the Foundation (science fiction) series, Seven Days on the Links of Utopia
About Annuity123: Focused on annuity education, Annuity123 was created to ensure that individuals across America have access to an assortment of  educational material about annuities in addition to an unprecedented network of retirement counselors to seek out for obtaining personalized help.