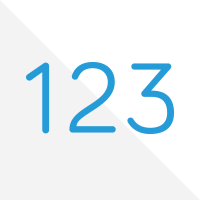 Annuity123 is excited and honored to report that Dan Glazier has joined its network of retirement income advisors for the benefit of consumers in North and South Carolina who are in need of obtaining personalized retirement income guidance.  Please see below for an overview of Dan Glazier's practice.
Company Name: Asset Protectors
Brief Business Description:
Asset Protectors has only one goal in mind for our clients.  That is to provide a TAX FREE and WORRY FREE retirement income plan for you and your family.  WE DON'T ADVISE our clients to place the bulk of their nest eggs on the Wall Street roller coaster with a hope this works out plan.  We provide a PAYCHECK FOR LIFE which CANNOT FAIL!!   We offer the GUARANTEES that a broker can't provide for you.
Ask your current broker these two questions:  How much money will I/we have when we retire following your plan?  How long will that money provide me/we an income in retirement?  They DON'T KNOW THE ANSWERS, because they have a HOPE SO PLAN for you.  Asset Protectors will only provide a WE KNOW SO PLAN for you.
Website: www.abouttaxfreeretirement.com
Phone Number: 704-941-7080
E-mail Address: asset.protector@yahoo.com
Business Location: Charlotte, NC
Client Testimonials:
"I have been a client of Dan Glazier's for years now. In my opinion he has always been professional, caring, and very informative. It does not matter what type of concern I may have he is always there to answer them. When I have a question he seems to know the answer. The peace of mind he gives you is priceless." – Bea D.
"I have been a client for over 5 years now and Dan has always been a pleasure to work with. He seems to have great concern for my investments.  He is very knowledgeable is these matters". – Ted M.
"Dan, just a note to say Thank You for the financial advice you gave me. At this time of so much financial volatility, you have not just saved me money, but I continue to increase my investment value. Also, at this time of so much scamming and fleecing of the elderly, you have given me peace of mind knowing my money is safe." – Douglas V S. (Retired)
"My name is John Whelan, I have been a client of Dan Glazier's for over 5 years. As a financial consultant he has treated me with the utmost respect and professionalism as my financial advisor." – John W.
Interests/Hobbies: My wife and I enjoy trips to the beach, Baseball games, playing Euchre with our friends and boating on the Lake.
Favorite Books: Safe Money Millionaire, Tax Free Retirement, The Retirement Miracle, John Grisham and Janet Evanovich books on CD.
About Annuity123: Focused on annuity education, Annuity123 was created to ensure that individuals across America have access to an assortment of  educational material about annuities in addition to an unprecedented network of retirement counselors to seek out for obtaining personalized help.