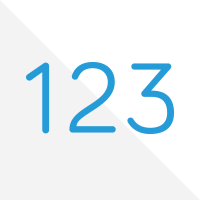 Annuity123 is excited and honored to report that Carson Graves has joined the Annuity123 network for the benefit of consumers in Dallas/Fort Worth who are in need of obtaining personalized retirement planning guidance.  Please see below for an overview of Carson Graves' practice.
Company Name:  Carson Enterprise
Business Description:
Founded in 2001 and servicing the Dallas/Fort Worth Metroplex, Carson Enterprise specializes in providing safety and guarantees to our clients with the use of Annuities, Life insurance, and long term care insurance products. We believe that customer service, innovation, and performance are the keys to the success of our company. Our products are offered through a network of independent financial companies (i.e. Allianz Life which is part of Allianz SE, a global financial services group that is ranked number 15 on the Forbes Global 2000 list of the world's largest corporations, Fidelity, ING, Met Life, American Equity and many more A rated carriers).
By offering an extensive portfolio of value-added wealth management products, such as fixed and index annuities, universal life insurance, and long term care insurance for individuals, Carson Enterprise continues to put all of our clients in a position to have a true Financial Vision.
Websites:  www.401kexpert.org   www.carsongraves.com
Phone Number:  817-375-9008
E-mail Address:  info@carsongraves.com
Business Address:  1275 N Main St Ste 101-5, Mansfield, TX  76063
Awards/Accolades:
• Certified Financial Advisor and has practice financial management for over 10 years.
• Graduated Cum Laude in Finance from Texas Christian University in 2001
• Awarded as the 2002 Outstanding New Representative
• Awarded Career Achievement Award for outstanding achievement in the Insurance Underwriting & Financial Services Industry (Presented by the Fort Worth Association of Insurance and Financial Advisors in 2003)
• Belongs to the exclusive Million Dollar Round Table Club
• Qualified to work with past 401k plans, IRAs, Annuities, and Life Insurance.
• License Realtor, which allows me to aid my clients in Real Estate investments
Interests/Hobbies: Reading, Love Football, Traveling with my family
Favorite Books: Think and Grow Rich, Killing Lincoln, Real Estate Millionaire
About Annuity123: Created to ensure that individuals across America have access to unbiased educational material about annuities in addition to an unprecedented network of retirement counselors to seek for obtaining personalized retirement income help.