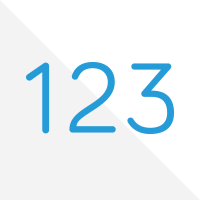 Annuity123 is excited and honored to report that Anthony Ledet has joined its network of retirement income advisors for the benefit of consumers in and around Monroe, LA who are in need of obtaining personalized retirement income guidance.  Please see below for an overview of Anthony's practice.
Company Name: Anthony Ledet Insurance Agency
Business Description:
I have been assisting pre-retirees and retirees like you since 1984.  Through my programs titled "A Confident Financial Future," I have taught thousands of people how to provide for Final Expenses, protect and preserve their assets, increase their retirement income, and reduce their taxes.
I have a home in the Frenchmans Bend Community in Monroe Louisiana.  I am a member of St. Paschal Catholic Church in West Monroe, where I help lead the music worship on Saturday evening Mass.  I currently hold the rank of Captain as a Deputy Marshal with the Marshal's Reserve Team.  I own and operate my firm, Anthony Ledet Insurance Agency, Inc., where we have access to several Insurance Companies to assist in just about every situation our clients have.  I have earned the professional designations of Life Underwriters Training Counsel Fellowship (LUTCF), Certified Senior Advisors (CSA) and am a member year after year of the Million Dollar Round Table (MDRT), an elite group of top producing agents.
My Bride, Susan and I have Four Children: Jacqueline, Matthew, Mark and Jacob.  We have Four Grandchildren Elizabeth, Tristan, Thomas and Evelyn.  We also have two four legged daughters that is the most of the spoiled bunch, Shasta and Samantha, tiny toy poodles.  Family is very important to me, and I have been privileged to be involved in both Susan and my parents' lives.  Through my studies in the CSA course, through life's real situations, I have a clear understanding of retirees and their needs.
There has NEVER been a better time to protect your assets and move your assets to a safe position.  Call today to schedule your no-obligation financial health evaluation.  I look forward to meeting you and helping you with your financial needs.Round Table (MDRT), an elite group of top performing agents.
Website: www.retirementexpertlouisiana.com
Phone Number: (318) 387-1150
E-mail Address: ajledet@bellsouth.net
Business Address: 1396 Frenchmans Bend Road, Monroe, LA  71203
About Annuity123: Created to ensure that individuals across America have access to educational material about annuities in addition to an unprecedented network of retirement counselors to seek for obtaining personalized retirement planning help.