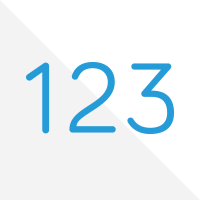 Annuity123 is honored to report that Leslie Knudsen has joined the network of retirement income advisors for the benefit of consumers in South Florida who are in need of obtaining personalized retirement planning guidance.  Please see below for an overview of Leslie's practice.
Company Name: Leslie Knudsen
Brief Business Description:
Knudsen & Associates Inc. is a provider of comprehensive financial management solutions to individuals, business owners, medical providers, and clients with income needs. Our services include income planning, tax savings strategies, tax-free retirement solutions, comprehensive wealth transfer, employer and employee benefit programs including personal and group pension plans, 401K and IRA rollovers and asset protection.
Website:  www.incomeflorida.com
Phone Number: (561)400-2973
E-mail Address: leslie@knudsenandassociates.com
Business Address: 433 Plaza Real, Ste. 275, Boca Raton, Fl. 33432
Client Testimonials:
"How much I have appreciated our relationship over the past five years. You have truly helped me to invest my IRA's and other savings wisely, from which I have received sizeable returns. In addition to that, you have been a friend and stayed in touch with me on a regular basis."
Sara K., Boca Raton
 Interests/Hobbies: Traveling, continuing education, golf, cooking, fishing
Favorite Books: Blind Faith, Wall Street Journal, Any how to books.
About Annuity123: Created to ensure that individuals across America have access to unbiased educational material about annuities in addition to an unprecedented network of retirement counselors to seek for obtaining personalized retirement income help.