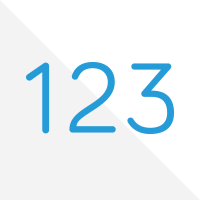 Annuity123 is excited and honored to report that Carl Ostenson has joined the Annuity123 network for the benefit of consumers in the Chicagoland area who reference this unique website for obtaining personalized retirement planning guidance.  Please see below for an overview of Carl Ostenson's practice.
Company Name:  Ostenson Group
Brief Business Description:
Learn how to structure your IRA or 401k so it provides you with sustainable income for life. Most people will need income from their IRA's or 401k's after they retire. We specialize in helping our clients use a portion of their IRA or 401k to set up their own Personal Pension to supplement Social Security and fight against inflation. By working with us, our clients achieve FOUR things. 1) They protect their principal 2) They get sustainable income for life 3) They have growth potential with downside protection 4) They stay in control of their money in case their needs changes. If you are ages 55-70 and you want to learn how to do this with your IRA or 401k, give us a call.
Phone Number:  847-376-8400
Website:  www.ProtectMyIRA.com
E-mail Address:  carl@protectmyira.com
Business Address:  1153 S. Lee St. #109 Des Plaines, IL. 60016
Client Testimonials:
"I am very happy to have chosen Carl Ostenson to manage my retirement planning. Though I attended many retirement seminars, I was
never satisfied with the information provided, and the programs offered little guidance. However, when I went to Carl's seminar, I immediately felt it was right for me.
Carl, struck me as an honest, knowledgeable person. Once I chose to work with him, I found him to be very helpful. For example, I one time had a question on my annual statement, and he took the time to come to my house and explain it to me.
I feel comfortable with the annuity program, because I cannot take chances with losing money at this stage in my life. And with annuities, I
am guaranteed not to lose any of my principal investment. His program provides a steady stream of monthly income for me and I feel confident I will not run out of money if everything goes right. The program not only provides a secure income for me, but for my wife and for my heirs as well.  I give Carl Ostenson my full recommendation to others planning their retirement."
Helmut Betcher, Niles IL
"Carl, In answer to your request about our experience with you, I can say that it has been a very good relationship and what you said should
happen – did.
Our plan was to safeguard our investment, see it grow and at some point in time, begin to receive a monthly income to supplement our
employment income. We were not ready to retire at the time you formulated our plan but went forward with it. Our investments with your
annuity program have not lost value over the past three years. It has increased in value by over 5.5% per year and this includes receiving
some withdrawals that by law I had to take.
In contrast, Lynn's 401k investments at her work are growing at 5-5.25% per year, so we feel satisfied with the original plan you set up for us. I am sure that when both Lynn and I fully retire in one or two years, that the plan will be able to provide us with a sufficient stream of income to maintain our life and way of living.
I am sorry we did not start a plan like this several years earlier. I believe we would have been far ahead of where we are now and would not have lost so much in the stock market decline that happened a few years ago, and reduced our investment by over 30%."
Mike Nerzig, Mt. Prospect IL.
Interests/Hobbies: Varsity Softball Coach at Niles North High School, DJ'ing Parties and Weddings, Reading, Cooking
Favorite Book: Atlas Shrugged
About Annuity123: Created to ensure that individuals across America have access to unbiased educational material about annuities in addition to an unprecedented network of retirement counselors to seek for personalized retirement income guidance.