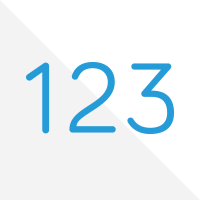 Annuity123 is excited and honored to report that Carl C Luzi, Jr. has joined its network  of retirement income advisors for the benefit of consumers in New Jersey who are in need of obtaining personalized retirement planning guidance.  Please see below for an overview of Mr. Luzi's practice.
Company Name: Luzi Insurance & Retirement Services
Brief Business Description:
We are a multiline insurance & retirement planning agency specializing in protecting our clients retirement principal from market loss & guaranteeing that they will never outlive their retirement plan income. We also offer the ability to "shop the marketplace" to offer the most competitive rates available through our affiliation with numerous companies we offer.
Website: www.retirementincomenewjersey.com
Phone Number:  (856)767-8330
E-mail Address: cluzi@luzinsurance.com
Business Address: 304 Thurman Avenue, Berlin Township, New Jersey 08091
Client Testimonials:
Joe S, Sicklerville, NJ– "I saved almost $700 by switching to LIS". Awesome customer service!  They worked with me after hours to make sure I was re-insured before my coverage lapsed. Best price & service!
Tim & Rosalie D, Deptford, NJ– "Great experience. We got a great package of homeowners, auto and life and saved big. I saved almost $400 on my policy!
Dan & Kate M., Mt Laurel NJ -"Not only have they literally saved me hundreds of dollars a year on our insurance, but they also educated me to know exactly what my policy entailed!
Dan & Judy S., Bradenton FL-  We were losing money in the market & wanted a safe place for our retirement savings; Carl was able to do that and also find a company that will guarantee our income will never run out for both of our lives, contractually guaranteed; also have the option for increasing income during those years we will need it most!
Dave & Char B., S. Abington Twp., PA- We were with a broker who said stay the course; but our funds kept on disappearing to the point where we drew the line & had to stop the bleeding; Carl found a plan that guaranteed growth every year in a Fixed Indexed Annuity with a rider that allows us to not give up our principal; just activate the rider which will pay us for our entire retirement years without running out of money!
Interests/Hobbies:
Mr. Luzi has always enjoyed playing sports, including baseball and basketball as a youth and later playing on his church softball team for years.  He now enjoys playing golf, bowling & traveling to different states like Myrtle Beach, SC & Bradenton, FL servicing clients, playing golf & visiting family & friends along the way.  He is working on converting his agency to a "virtually digital" organization so his clientele can access his services 24/7 through www.luzinsurance.com for general info & services for their daily needs of service; and 2 new sites, www.retirementincomenewjersey.com for specific retirement guidance & "state of the art" options to enhance their retirement income & protect it at the same time: and finally, www.napower.com/215058 to help his clients take advantage of the new opportunities through renewable energy.
About Annuity123: Focused on annuity education, Annuity123 was created to ensure that individuals across America have access to an assortment of  educational material about annuities in addition to an unprecedented network of retirement counselors to seek out for obtaining personalized help.