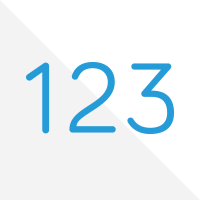 Annuity123 is excited and honored to report that Roland C. Manuel, EA has joined the Annuity123 network for the benefit of consumers in Palm Beach County who are in need of obtaining personalized retirement planning guidance.  Please see below for an overview of Roland C. Manuel, EA and Ocean Financial Corp.
Company Name: Ocean Financial Corp
Business Description:
Ocean Financial Corp is an emerging leader in the Tax and Financial industry. They have built a practice based on relationships with clients developed from integrity and trust. Ocean Financial Corp evaluates the needs of each client to develop a customized plan. We safely guide our clients in making informed decisions as they relate to the tax and financial services. Ocean Financial Corp specializes in:
    Personal Insurance Planning
    Business Planning & Planning
    Tax Planning & Services
    Retirement Planning
    Estate Planning & More…
Websites: www.myOceanFinancial.com and www.annuityandincome.com
Phone Number: 561-601-0372
E-mail Address: Roland@myOceanFinancial.com
Business Address: Serving all of South Florida
Awards/Accolades: Coming from a tax and accounting background has instilled in me the belief of helping my clients preserve and protect their wealth and retirement goals. I focus on providing security and peace of mind with each client I have the opportunity to meet." Roland graduated from Northwood University, receiving a Bachelors of Business Administration in Business Management. As an Enrolled Agent in his family's long established tax and accounting firm, Roland quickly learned the benefits of good tax and financial planning. Roland has been an independent insurance and financial professional since 2006. This independence allows Roland the flexibility to work with top companies to find the best solution for each client. In 2009, he founded Ocean Financial Corp.
About Annuity123: Created to ensure that individuals across America have access to unbiased educational material about annuities in addition to an unprecedented network of retirement counselors to seek for personalized retirement income help.