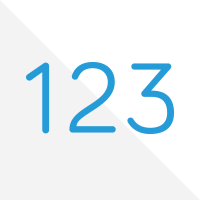 Annuity123 is excited and honored to report that Charles Garber has joined its network of retirement income advisors for the benefit of consumers in Coral Gables, Florida who are in need of obtaining personalized retirement planning guidance.  Please see below for an overview of Charles Garber practice.
Company Name: Garber Financial Services
Brief Business Description:
Serving the Pre-Retirement and Retirement Consumers in achieving the accumulation, protection and preservation of their wealth, that guarantees no risk retirement losses, guaranteed life time income and tax favored treatment.
Phone Number: 305-596-3435
E-mail Address: Garberfinancial@msn.com
Business Address: 43 Madeira Avenue, Coral Gables, Florida
Awards/Accolades: RHU, LUTCF
Interests/Hobbies: Avid outdoorsman, tennis player, Opera and Classical Music buff, Scuba Diver, Photographer
Favorite Books: History, Science, Biographies, Self-Improvement, Religious  and Current Events Reader
About Annuity123:
Created to ensure that individuals across America have access to educational material about annuities in addition to an unprecedented network of retirement counselors to seek for obtaining personalized retirement income planning help.