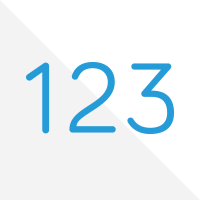 Annuity123 is excited and honored to report that Mel Crissey has joined its network of retirement income advisors for the benefit of consumers in San Antonio and south Texas who are in need of obtaining personalized retirement income guidance.  Please see below for an overview of Mel's practice.
Company Name: Secured Retirement Plans and Insurance Services
Brief Business Description:
Specializing in safe money retirement income production and security, rollovers, generational financial legacies, tax-free wealth transfer, personal and business related life insurance, and small business pension plans.
Phone Number: (210) 496-3266
E-mail Address: Crisseym@sbcglobal.net
Business Address: San Antonio, Texas
Awards/Accolades: Included in the book, America's Top Hometown Financial Advisors
Interests/Hobbies: Saltwater inshore and offshore fishing. Taking cruises with his wife. Supporting their grandchildren's school and sports programs.
Favorite Books: The Unbroken by Laura Hillenbrand (also author of Sea Biscuit)
About Annuity123: Created to ensure that individuals across America have access to an assortment of  educational material about annuities in addition to an unprecedented network of retirement counselors to seek out for obtaining personalized retirement income planning help.