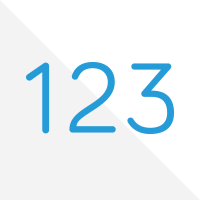 Savior Retirement blows the whistle on one of America's best kept retirement secrets. This book walks the reader through the history of pension and retirement plans, through their evolution into the 401(k)'s, IRA's, ESOP's, etc. that we know today, and spotlights the next stage in retirement income.
The definition of "savior" is one who saves, preserves, or delivers from destruction or danger. This informative book can certainly live up to its name for many baby boomers who may not feel 100% comfortable and confident in their current retirement trajectory. It walks the reader through the history of retirement plans, provides insight into the near collapse of AIG, and also gives real life stories of doctors, teachers, small business owners, and airline mechanics which tell a meaningful story of the benefits and pitfalls of past and current retirement plans.
Savior Retirement was written by the experienced financial professionals behind the Annuity Think Tank educational website. "Writing this book was a labor of love for all of us. Each of my co-authors brought their insight and years of experience to help guide our readers through the challenges of retirement planning," said Joe Simonds, founder of Annuity Think Tank and co-author of Savior Retirement.
The five authors of Savior Retirement sought to provide baby boomers with an easy to read yet very informative source for learning the history of retirement planning options along with tips on how to best utilized today's tools for optimizing their financial health throughout retirement. It brings together personal stories and decades of combined experience in an effort to help the reader determine how best to save his or her retirement nest egg and provide him or herself income through retirement.
About the Authors
Joe Simonds is the founder of Annuity Think Tank and in the past ten years; he has consulted with and assisted financial professionals in writing in excess of $1 billion in annuity production. Joe has had the opportunity to consult more than one thousand agents in growing their practice and has flown all over the country to assist advisors in educating clients on retirement income and has been a guest host on several radio shows as well.
Nathan Lee began his career in the financial services industry more than ten years ago as an independent financial advisor. He has held both series 6 and 63 licenses and has endeavored to provide his clients with the most tax-advantaged retirement solutions. He then joined Annuity Think Tank as a marketing consultant and recently accepted the position of Chief Marketing Officer.
Franco Devivo began his career in the retirement planning industry in 2005. In 2007, he took the opportunity to move overseas for three years to work as a cash-flow analyst for one of the world's largest banks. In 2010, he returned to the U.S. to continue his work assisting financial professionals and their clients.
Jason Chaifetz entered the financial services industry after graduating from college and helped a national annuity distribution firm expand its annual sales to over $1 billion. After five years, Jason joined Joe Simonds to found the Annuity Think Tank.
James Cline has been providing invaluable assistance and a very unique perspective to successful advisors and clients nationwide for nearly 10 years. He has served on both the wholesale and retail side of the financial services industry.