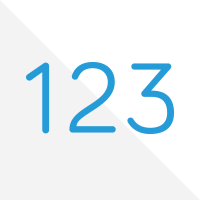 Annuity123 is excited and honored to report that Edd West has joined its network of retirement income advisors for the benefit of consumers in and around Gulfport, MS who are in need of obtaining personalized retirement income guidance.  Please see below for an overview of Edd's practice.
Company Name: First Fidelity Financial Group
Brief Business Description:
Edd is a well-known financial educator in the tri-county area, and is certified in the field of Living Trust and Estate Planning. Edd comes with outstanding recommendations from his clients. THE MOST IMPORTANT ISSUE FOR ALL OF HIS CLIENTS IS SAFETY. His belief is when he establishes a new client, the relationship will last a lifetime.
"Our objective is to provide you with financial products that can help give you the peace of mind to enjoy your retirement, knowing that your funds are safe and secure. At First Fidelity, we follow the "3-P's" approach to investing: Preservation Of Principal, Provide The Best Possible Return and Peace Of Mind."
Call (228) 297-0047 today to schedule your complimentary consultation with Edd!
Website: http://firstfidelityfg.com
Phone Number: (228) 297-0047
E-mail Address: Probateandestate@aol.com
Business Address: 23297 Hwy 53, Gulfport, MS 39503
Awards/Accolades:
• Allianz Master Forum 2007, 2008, 2009, 2010, 2011, 2012
• Bankers President Top of the Table 2010, 2011 & 2012
• The Estate Plan Institute Of Estate Preservation
• National Association For Fixed Annuity
Interests/Hobbies: Gardening, Farming, and Boating
Favorite Books: The Holy Bible and Old Yeller
About Annuity123: Created to ensure that individuals across America have access to an assortment of  educational material about annuities in addition to an unprecedented network of retirement counselors to seek out for obtaining personalized retirement income planning help.