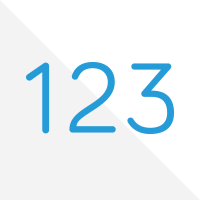 Annuity123 is excited and honored to report that Ron Weller has joined its network of retirement income advisors for the benefit of consumers in and around Big Rapids, MI who are in need of obtaining personalized retirement income guidance.
Company Name: Dayspring Advisors Group
Brief Business Description:
"We help create financial security for our clients by using safe money strategies and coaching our clients to help them achieve a debt free, tax free, stress free lifestyle. Helping you live the life you imagine."
Ron has over 20 years experience in the financial services industry. He resides in Big Rapids, MI with his lovely wife Lee, who is the co-founder of Dayspring Advisors Group.
Because of his experience, and the time he takes to "coach" each client, he has become known as the Financial Fitness Coach. He regularly meets with you to ensure that you're on target in meeting your financial goals, by keeping you up to date with regulatory, tax, and economic changes. He designs a personal game plan that fits your unique situation; whether you are just starting your financial journey or you have already reached retirement. By monitoring your plan, he ensures that you are on track for achieving your goals.
Ron specializes in using safe money strategies to protect your money from losing principle, but allowing it to make gains with the market, by properly using Annuities and Life Insurance.  He can create tax efficient strategies for your 401(k)/IRA and help you turn them into future tax free income.  If you are evaluating the best way to take Social Security he will utilize a Social Security calculator that will factor multiple scenarios, to establish the best strategy to begin taking social security benefits.
When not at the office Ron enjoys watching a good football game, hunting, and giving time to his church and community.  Call Ron at (231) 592-5334 to schedule your complementary financial health evaluation!
Website: www.taxfreethinktank.com
Phone Number: (231) 592-5334
E-mail Address: ron@dayspringadvisors.com
Business Address: 125 E. Bellevue, Suite A, Big Rapids, MI 49307
Awards/Accolades: Has presented his unique financial strategies at Ferris State University
Interests/Hobbies: Hunting, camping, snowmobiling, traveling, gourmet cook, sports enthusiast
Favorite Authors: John Maxwell, Ben Carson
About Annuity123: Created to ensure that individuals across America have access to an assortment of  educational material about annuities in addition to an unprecedented network of retirement counselors to seek out for obtaining personalized retirement income planning help.