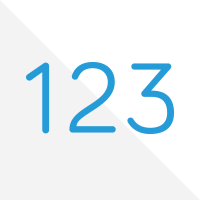 Written By: Jeremy Smith | Amerishield
The night air is getting crisper, and high school football is in full swing – such are the perennial comforts that tell us that autumn has arrived.  Many people use autumn to embark on the seasonal to-do list in preparation for the colder weather just around the corner.  I'm wondering, with last month being National Life Insurance month, was your own mortality on the list of things to make sure all was in order? If not, it's time for your life insurance review.
You want to ensure you have a plan in place to protect your family so they can keep their lifestyle you've worked so hard to establish should the unthinkable happen. Failure to plan for the unexpected could leave your family in serious financial difficulty, compounded by their grieving process.
It's really not worth putting your review off any longer.  The longer you procrastinate, the bigger the risk and oftentimes, the higher the premium. As I mentioned, September was Life Insurance Awareness Month which makes now the ideal time to explore your life insurance options. Sponsored by the Life and Health Insurance Foundation for Education, or LIFE, a nonprofit organization dedicated to the goal of helping Americans make intelligent and informed insurance decisions to protect their families' future lifestyles and finances.
According to LIFE's website, www.LifeHappens.org, "Our goal is to help consumers better understand life and health insurance products and where they fit within their overall financial plans. LIFE also seeks to remind people of the important role insurance professionals perform in helping families, businesses, and individuals find the insurance products that best fit their needs."
At AmeriShield, we help by listening to what you want your life insurance policy to do for your family then educate you about the differences in the products that achieve your goals.   Our advisors will do all the product research for you to guide you in choosing products that meet your goals, rather than you wading through what can be a dizzying array of policy options.  We only work with the top rated insurance companies to offer you "The Power of Choice."
Even if you already own life insurance, it's well worth your time to schedule a review with an AmeriShield advisor. The coverage you have today may not be enough for your family tomorrow.  You may need to buy a policy that addresses estate planning needs, or need to update your beneficiaries due to life changes such as births and deaths, or weddings and divorces. Most importantly, with people living longer now, it is very possible that you can purchase more life insurance for a lower premium then you are paying now; or purchase the same amount of coverage for significantly less than you are currently paying.
Give AmeriShield a call at 515-309-1221.  We can visit with you for an informal and complimentary insurance review to ensure your goals will be met for the future.
*Jeremy Smith is a Featured Advisor with Annuity123. AmeriShield agents discuss your complete insurance and risk tolerance as well as your goals for retirement and what you plan for your insurance products to do for you and your family before we discuss any products with you.   We fully educate you on the differences in the types of fixed and indexed annuities that meet your specific situation and offer you "The Power of Choice" to achieve your goals.
About Annuity123: Created to ensure that baby boomers across America have access to unbiased educational material about annuities in additional to an unprecedented network of retirement counselors to seek for personalized retirement planning help.