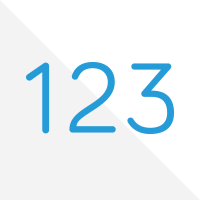 Annuity123 is excited and honored to report that Keith Kyde has joined its network of retirement income counselors for the benefit of consumers in Northern California who are in need of obtaining personalized retirement planning guidance.  Please see below for an overview of Keith's practice.
Company Name: Keith Kyde Insurance & Financial Services
Business Description:
For over 27 years, Keith has dutifully served individuals, families, and businesses in maximizing the financial health of his clients. Keith's various services include offering guidance on Annuities, Living Trusts, Medicare Supplemental Plans, and (Rx) Prescription Drug Plans for Medicare approved seniors . The total focus for Keith is in Preserving Family Assets .
Call today to schedule your free financial health evaluation with Keith!
Website: www.keithkyde.com
Phone Number: (707) 450-6283
E-mail Address: keithkyde@yahoo.com
Business Address: 708 Saint Andrews Drive, Vacaville, CA  95687
Awards/Accolades: Member of the Board of Directors for the Non-Profit Fairfield-Suisun Community Action Council. We house homeless Veterans and civilians. We also serve over 1,100 households in Solano County nutritious food each month.
Interests/Hobbies: To Preserve your Assets so your children's children will know your Love. Sounds corny I know.  Yet it is so with me. I read the Bible, work out 4-5 times a week and work for you. These three things I do. I am sixty-two. No rhyme intended.
Favorite Books: The Bible. All Books by Steinbeck, Twain, Faulkner, Hemingway, and Charles Colson.  Also, Pastor Tony Evans – "Kingdom Man" –  A must read for all men of faith. Poetry by Robert Frost & Emily Dickenson enliven my spirit and make me think.
About Annuity123: Created to ensure that individuals across America have access to unbiased educational material about annuities in addition to an unprecedented network of retirement counselors to seek for obtaining personalized retirement income help.