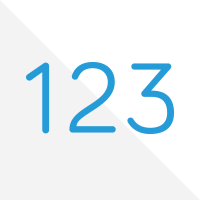 Annuity123 is excited and honored to report that Sal Sofia, president of Affinity Wealth Concepts LLC, has joined its network of retirement income counselors for the benefit of consumers in Florida who are in need of obtaining personalized retirement income guidance.  Please see below for an overview of Mr. Sofia's practice.
Company Name:  Affinity Wealth Concepts LLC.
Business Description:
25 years solving financial and risk management problems for individuals and companies. We are independent and not controlled by any one company, we report, work for and care about you providing time tested, proven retirement solutions for you. All matters are dealt with privacy and we structure your annuity, insurance and financial planning needs around you and your objectives. Sal is called an advisor's advisor because of his high level of knowledge and experience in understanding trends, transferring his technical skills, knowledge and passion to other advisors in his field. He is also called as an expert witness for complex life insurance or annuity trial cases.
Whether setting up a tax-free income for retirement, growing your investment portfolio, creating a stream of income you cannot outlive, passing your estate to your loved ones or protecting all that you have, this is done with your unique set of circumstances and particular lifestyle in mind.
Specialties: Annuities, Life Insurance, Structured Annuity Settlement Consulting and Origination, Life Settlements, Long Term Care Planning and Insurance, Wealth Accumulation and Protection Planning, Estate Planning – using the benefits of annuities, life insurance, tax favored investments, pension and retirement with guaranteed income plans.
Call 561-459-0222 today to schedule an appointment with Sal!
Website:  http://insprofessional.com/insuranceheart
Phone Number:  (561) 459-0222
E-mail Address:  fadvice@earthlink.net
Business Address:  900 Greensward Court #211 Delray Beach, FL. 33445
Awards/Accolades:
Volunteer Boys & Girls Clubs of Broward County
Advisory Board Member Jim & Jan Moran Boys & Girls Club Deerfield Beach
FL. WKIP FM – NY Produced and hosted Financial talk shows geared to educate inform and teach all matters financial, legal, insurance and economic.
Radio show producer/host WHVW AM, and WKIP FM NY Financial Talk Show
MetLife: Presidents Council, Leaders Conference, Management Conference qualifier
Northwestern Mutual: Rookie of the Year 2001
Life Underwriter Training Council Fellow & Approved Course Curriculum Moderator
Boys & Girls Clubs of Broward County FL. 2012 volunteer of the year.
Client Testimonials:
"I consider Sal Sofia my mentor as a professional in the financial services business. Sal took me under his wing at MetLife in the early 90's, and taught me business techniques that have sustained me for over 18 years. Today I own & operate my own Financial Planning firm, and there are golden treads of Sal Sofia laced throughout the company. Sal is tough & demanding, as well as an honorable gentleman. A tremendous bonus to Sal's credit is the skills I personally learned working with him are both life skills as well as business skills. As I look at the lives touched and aided by my company over these past years, a part of that is an extension to the credit of Sal. Today, Sal remains a seasoned leader, strengthened by the refiners fire of a life guided by principle, character, and integrity. May God continue to bless Sal Sofia all the days of his life." – Jim B.

"Sal and I met back in 2007 when I was with another company and he was hired by our Controller for 401(k) reallocation and policy implementation. Sal was professional, knowledgeable, and prompt in any questions I had. Having a financial background myself, Sal was able to talk with me one-on-one and answer more in-depth questions. He was confident in his abilities, knew the policies, and investment options (upside, risk-adversity and timelines for retirement) very well. I recommend Sal if you want a professional who isn't going to forget that YOU are his client." – Shirley S.

"Sal is a terrific businessman! I trust him, would recommend him to any of my friends, he is honest, forthright and always felt he has his clients' needs first. I have known Sal for many years while he was in New York and would recommend him 100% as a financial advisor, as well as a loyal friend." – Nancy B.

"Sal is a remarkable person and businessman. He truly values his clients and is always of service. Not only will he go the extra mile, but he is very easy to work with and is a wealth of information. I highly recommend Sal for your financial needs." – Paul N.

"Sal is an advisor's advisor. He is extremely knowledgeable and on top of his field. His experience and acumen are what Sal brings to the table. Sal is poised and sophisticated in dealing with his high net-worth clients, however, he also finds time to help the average person as well. It was a pleasure to work with Sal." – Frances A.

"Sal is information oriented and will surely provide optimum service as he has done for us. He is not only knowledgeable about the area of personal insurance but is conscientious in his handling of all aspects of the position. I recommend him highly to anyone who wishes to find a sincere professional who is interested in obtaining excellent service for his client." – Gloria K.

"Sal Sofia pure and simple knows his stuff. Having been a financial services professional many years myself, I can tell when someone is on top of his game or just faking it. Without a doubt Sal is not only knowledgeable about a variety of life insurance and investment products, but just as important knows the right product for the best solution to a client's security and investment needs. Trust, honest, and high integrity are always essential in any business endeavor, but especially so in a field that has recently been riddled with ponzi schemes and fast buck making con artists. Anyone placing their trust in Sal can sleep well at night knowing his advice is honest and sincere" – John S.

"I have known Sal for many years now, having met him when he was working as an insurance professional in upstate New York. As an estate planning attorney, I referred many clients to Sal for insurance products in connection with their estate plans. Sal has always been hard-working, honest, knowledgeable and personable. I knew that he always had the client's best interest at heart and offered them the best solutions for their particular needs. I certainly would not hesitate to recommend him to anyone." – Laura L.

"Sal is truly the consummate professional in all aspects of insurance and investment industries. I have had the privilege of attending a presentation/seminar given by Sal where he methodically and skillfully fielded and responded to questions by his peers as well as high functioning professionals on his given subject matter. His many years working in his field have truly distinguished Sal as an experienced, trusted authority of the highest order." – Ron C.

About Annuity123: Created to ensure that individuals across America have access to unbiased educational material about annuities in addition to an unprecedented network of retirement counselors to seek for obtaining personalized retirement income help.