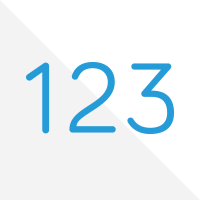 Annuity123 is excited and honored to report that Kent Balch has joined its network of retirement income counselors for the benefit of consumers in and around Atlanta, GA who are in need of obtaining personalized retirement planning guidance.  Please see below for an overview of Kent's practice.
Company Name:   First Fidelity Financial Group
Brief Business Description:
Financial & Income Planning. Focused on teaching clients the concept of "Income & Growth" using platforms design to help protect what you have and money in the market, when appropriate. This concept once understood and implemented may help allow investors to be content in markets that are up or down.
Website:  www.firstfidelityatl.com
Phone Number:  (404) 872-6654
E-mail Address:  kent@firstfidelityatl.com
Business Address:  3348 Peachtree Rd NE STE 700, Atlanta, GA  30326
Awards/Accolades: Allianz Diamond Club Producer, American Equity Gold Eagle Member
Interests/Hobbies: Kent enjoys cooking, reading, travel, is an avid runner and volunteers with the Clifton Men's Shelter for the Homeless and The Atlanta Humane Society. His downtime is spent playing with his two dogs, Lucky and Liza, 5 year old Norfolk Terriers!
Favorite Books: Investing for Income, A Random Walk Down Wall Street
Securities offered through Questar Capital Corporation (QCC), Member FINRA/SIPC. Advisory Services offered through Questar Asset Management (QAM), A Registered Investment Advisor. First Fidelity Financial Group is independent of QCC and QAM.
About Annuity123: Created to ensure that individuals across America have access to unbiased educational material about annuities in addition to an unprecedented network of retirement counselors to seek for obtaining personalized retirement income help.