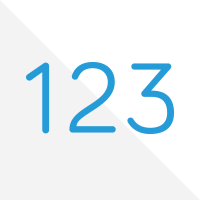 Annuity123 is excited and honored to report that Todd Heckman CLU, CFP® has joined its network of retirement income counselors for the benefit of consumers in Vero Beach – Treasure Coast, FL who are in need of obtaining personalized retirement income guidance.  Please see below for an overview of Todd Heckman's practice.
Company Name:  Life Resource Planners of the Treasure Coast
Brief Business Description:
Life Resource Planners assists retirees in identifying various Financial Resources that they can utilize to meet their retirement lifestyle and Senior Health Care Needs. The members of the Life Resource Planners have demonstrated high levels of competency in the areas of Retirement Income Planning, Social Security Planning, Medicare Benefits Consulting, and Long Term Care funding options including LTC Insurance, LTC linked insurance products, VA Benefits and Medicaid .
Todd's Wife of 28 years, Terri, is also with the firm. She specializes in Senior Health Care issues and her background is in accounting
Website: www.liferesourceplanners.com
Phone Number: 772-567-7970 ext. 102
E-mail Address:  todd@LRplans.com
Business Address: 1717 Indian River Blvd. Suite 301, Vero Beach, FL 32960
Awards/Accolades: 2010 "Unsung Hero" Award Winner from the Indian River County Association of Fundraising Professionals (AFP) at National Philanthropy Day
Interests/Hobbies: Avid offshore sport fisherman and boater. Father of 3 teenage HS Lacrosse players
Favorite Books: "Killing Lincoln", "Grapes of Wrath"
About Annuity123: Created to ensure that individuals across America have access to unbiased educational material about annuities in addition to an unprecedented network of retirement counselors to seek for obtaining personalized retirement income help.