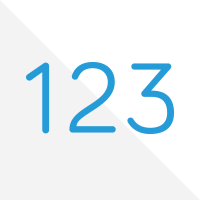 Annuity123 is honored to report that Mark MacDonald has joined its network of retirement income specialists for the benefit of consumers in Short Hills, NJ who are in need of obtaining personalized retirement income guidance.  Please see below for an overview of Mark MacDonald's practice.
Company Name: Sage Financial Partners
Brief Business Description:
It's dawning on investors that planning for retirement AFTER age 50 is different from planning for retirement BEFORE age 50. After 50 the focus is no longer on accumulation. It's about income. Because once we stop working, most of us need income to maintain our lifestyle and supplement Social Security. We show clients how to use a portion of their 401(k) or IRA to create a Personal Pension Plan that protects against inflation and provides an income stream you cannot outlive. We specialize in a safe, simple, sleep-at-night strategy that 1) Protects and defends your principal; 2) Provides lifetime income so you never run out of money in your vulnerable years; 3) Offers growth potential with downside protection; 4) Keeps you in control of your money in case your needs change. For a free book and CD about lifetime income planning, call us or send an email.
Website: www.SageFinancialPartners.com
Phone Number: 973-467-7979
E-mail Address: info@SageFinancialPartners.com
Business Address: 500 Morris Ave., Ste. 205, Springfield, NJ 07081
Awards/Accolades: Co-author of the best-selling book, "Breaking the Tax Code." Featured retirement expert on "The Consumer's Advocate" TV show. Former executive at U.S. News & World Report. Former publisher of Individual Investor magazine.
Interests/Hobbies: Interests/Hobbies include family, friends, travel, music, sports and helping people reach their highest levels of success in life.
Favorite Books: Outliers, The Tipping Point, Blink
About Annuity123: Created to ensure that individuals across America have access to unbiased educational material about annuities in addition to an unprecedented network of retirement counselors to seek for obtaining personalized retirement income help.