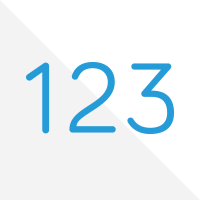 Annuity123 is excited and honored to report that Lyndol & Martha Jane Anderson have joined its network of retirement income advisors for the benefit of consumers in the Great State of Texas who are in need of obtaining personalized retirement income guidance.  Please see below for an overview of Lyndol & Martha Jane's practice.
Company Name: West Texas Senior Solutions
Brief Business Description:
West Texas Senior Solutions has a philosophy which extends to the safeguarding of assets from the continuing threats of inflation, insufficient investment return, outliving funds, taxes, and probate cost. WTSS has successfully helped hundreds of families address these issues with customized plans which are easy to understand and implement.
West Texas Senior Solutions provides a service based on the simple principles of Safety and Preservation of assets. We are committed to making a difference in our client's future. Come join the West Texas Senior Solutions Family of friends and clients.
Call (325) 829-1430 today to schedule your complementary estate and retirement income consultation with Lyndol or Martha Jane.
Website: http://www.lhanderson.com
Phone Number: (325) 829-1430 or Toll Free (888) 216-0019
E-mail Address: Lyndol@LHAnderson.com
Business Address: Abilene, TX 79606
Awards/Accolades: Lyndol is currently a student of the The American College of Financial Services working on his ChFC designation.
Client Testimonials:
"Lyndol Anderson has been my trusted advisor and estate advisor for more than ten years.
He has given advice to me and to my wife Janice as to the many aspects of my trust documents and to my financial goals. After my wife's passing in 2006, Lyndol has continued to offer sound timely advice.
Lyndol was instrumental in the establishment of annuities and life insurance for my daughter and grandchildren. These accounts are a great addition to my estate.
I consider Lyndol not only an excellent trust advisor but a good friend as well." – Lt. Col. David F. US Army (Ret) Odessa, Texas
"Mr. Anderson came into our home and was introduced to me and my husband in 2001. Our accounts were turned over to him. We had just moved to Denton, TX from Dallas. My husband subsequently passed away in 2004. Even though Mr. Anderson lives in Abilene, TX, he has frequently made trips to Denton to help me with my accounts and worked diligently on my estate, heirs, etc. He has everything very well organized.
I find Mr. Anderson to be honest and so helpful. I recommended him to my sister-in-law and she is very happy with his handling of her estate planning.
Even though he drives from Abilene, when he comes to consult with me, Mr. Anderson is here right when he says he will be. If he is a little later or early, he always calls to let me know. I really appreciate him." – M. Vaughn Denton, TX
"Lyndol has managed my annuity and life insurance portfolio and advised me on a number of related estate planning issues over the past ten or so years. He has organized my annuities and life insurance policies to my financial advantage.
He also manages the estate portfolios of my family members, which is how I came to use his services initially.
I highly value his advice and assistance, and I am very grateful for the record keeping services he provides in the handling of my required minimum distributions regarding the annual calculations on qualified funds and their tax implications. I greatly appreciate the annual reports he has provided me over the years and the careful overview he provides regarding my total estate. I have certainly enjoyed and appreciated watching their values increase over time." – Mearl B. Ft. Worth, TX
"Lyndol Anderson worked with my husband in regard to our wills, trusts, financials and insurance. After my husband died, Lyndol very carefully led me through the complex and complicated concerns I had regarding funds I had suddenly acquired.
Lyndol encouraged me when I was downhearted, he counseled me when I was overwhelmed, he advised me when I was perplexed, yet I always felt I was in control and the decisions were mine and what was comfortable for me. In addition to being very competent in his chosen profession, Lyndol is considerate, thoughtful and a very caring person. I consider him a friend as well as my advisor. I have and will continue to recommend his services without reservation to my friends and relatives." – Vicki M. Levelland, TX
"I met Lyndol over three years ago while going through a divorce and was at a loss as to what to do with my finances. My Mother introduced me to Lyndol as he had helped her after my Dad died.
Lyndol was so compassionate and reassuring as we began this journey. He sat me down and explained everything in a manner I could understand. I never felt pressured and was always comfortable with the options he gave me. Ultimately it was my choice as to what I wanted to do using his expertise and knowledge as my guide.
Lyndol is wonderful to work with. His experience and insight was comforting not only as my estate advisor but as a friend. I have no hesitation in recommending him." – Toni K. Levelland, TX
Interests/Hobbies: Lyndol is a long time baseball fan. He has followed several teams from the time he was a young boy up today. He has been a team owner in a fantasy baseball league for over fifteen years winning the league "World Series" three times. Martha Jane is involved in the American Business Women's Association. She has served as the scholarship chairwoman for the past three years helping the young students of today apply for and be awarded scholarships from the ABWA.
About Annuity123: Focused on annuity education, Annuity123 was created to ensure that individuals across America have access to an assortment of  educational material about annuities in addition to an unprecedented network of retirement counselors to seek out for obtaining personalized help.