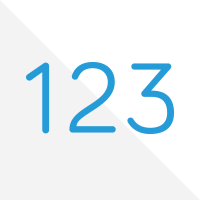 Annuity123 is excited and honored to report that Mark P. Will has joined its network of retirement income advisors for the benefit of consumers in Orange County who are in need of obtaining personalized retirement income guidance.  Please see below for an overview of Mark P Will's practice.
Company Name: "Mark Will: Guiding You Through Your Retirement"
Brief Business Description:
A "baby boomer" myself  I  understand the challenges facing many of us as we grow into the golden years , sometimes with aging parents, a sagging economy, and other challenges that life presents to us .
I am a licensed life agent in the state of California, a "reformed" actuary with master in statistics from the University of Iowa.   I am married to Suzanne, (a registered nurse), and have 25 year old son the U.S. Air Force.  I am also volunteer instructor at a local chapter of Senior Net (a non-profit organization) that teaches computers to seniors.
Life Insurance, Annuities, and Long Term Care Insurance are complex financial products that have evolved over the years, even from the years when I started as an actuary.  Today, life Insurance can be used to not only provide death protection, but to enable you to get tax free money in retirement.  Annuities have evolved so that you can not only provide and income stream for later years, but provide something for your children and grandchildren as well.
Long Term Care insurance is another matter. Most people may think that Social Security is adequate to cover their needs, but the truth of the matter is that it wasn't designed for that.   The chances are that that a person age 60 will face a nursing home stay of 2.5 years before him/her passes or reaches age 85.  The costs per day are increasing and the Long Term Care product has also evolved to provide home health care (as well as nursing home) for those who want it.
Whatever your situation or age is, I would love to be able to help you plan for the unknown contingencies that lie ahead on the "Road To Retirement".
Phone Number: (562) 947-3998
E-mail Address: markpwill@verizon.net
Business Address: 16309 Silvergrove Drive, Whittier, CA 90604
Interests/Hobbies: Golf; Tennis; Hiking; Teach Computers
Favorite Books: The Retirement Miracle; The Bible
Annuity123 is an educational platform only.  Annuity123 does not offer insurance, investment, or tax advice.  You should always seek the guidance of qualified and licensed professionals concerning insurance, investment, or tax matters.