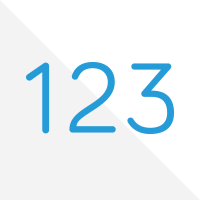 Annuity123 is excited and honored to report that Stan Jackson has joined its network of retirement income advisors for the benefit of consumers in St. Louis Metropolitan Area who are in need of obtaining personalized retirement planning guidance.  Please see below for an overview of Stan Jackson's practice.
Company Name: EBC, Inc. – The Estate & Elder Planning Center of St. Louis Metro
Brief Business Description:
Stan Jackson has been working in financial services since 1979 helping clients grow and protect their assets.  His goal is to help his clients utilize all the available financial instruments.  He specializes in helping individuals increase their wealth working exclusively for their benefit and focuses on Safe Money Investments. 
Website: www.taxlater.com
Phone Number: 314-291-1590
E-mail Address: ebc@taxlater.com
Business Address: Two CityPlace Drive, Suite 200, St. Louis, MO 63141
Client Testimonials:
"I've come to know and trust him (Stan) to responsibly handle many of my financial affairs. He's one of the most professional brokers I have ever done business with." – Benny R., Business Owner
"Through his excellent ability to understand financial goals and means of reaching these goals, Mr. Jackson has, through his knowledge of available plans and his seemingly inexhaustible source of information, been able to greatly improve my portfolio." – Robert D., Business owner                
"For many years I have witnessed the sound advice and exceptional service Stan Jackson extends to his clients." – Wilford M., Retired
"Stan Jackson was able to solve a business problem for me, through insurance, that saved me a good deal of money.  No one else could come up with the right answer … just Stan." – Bill G., Retired Business owner
Background: Stan was raised on a farm where he learned hard work and integrity. He brings those values to his practice.  Stan graduated from Missouri State University.
Interests/Hobbies: Walking, reading, ping pong, horse shoes, baseball, football, basketball
Favorite Book: Bible
About Annuity123: Created to ensure that individuals across America have access to an assortment of  educational material about annuities in addition to an unprecedented network of retirement counselors to seek out for obtaining personalized retirement income planning help.