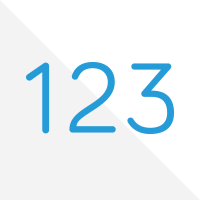 Annuity123 is excited and honored to report that Richard Yost, CLU, ChFC, CFP, AEP, President of Fiscal Funding, Inc., has joined its network of retirement income counselors for the benefit of consumers in Eugene/Springfield, Oregon who are in need of obtaining personalized retirement income guidance.  Please see below for an overview of Richard's practice.
Company Name:  Fiscal Funding, Inc.
Brief Business Description:
Fiscal Funding, Inc. assists individuals in attaining and maintaining wealth through a network of risk management systems and companies.  We help individuals and businesses design, implement, fund, and administer tax-qualified, tax-exempt, and tax-deferred programs for themselves and their employees.  Our objectives include increasing spendable income, reducing tax exposure, and enhancing the bottom line net asset value of their holdings.  We specialize in providing access to retirement plans, estate planning, planned giving, and money management.  Fiscal Funding, Inc. is in a unique position to assist individuals and businesses in selecting and implementing those programs with the greatest return for themselves, their families, and their businesses.  Fiscal Funding, Inc. will reduce the cost of financial products and services whenever possible without sacrificing necessary benefits.  This is done by consolidating expenses and maximizing tax and financial leverage consistent with prudent risk management.
Website:  www.fiscalfunding.com
Phone Number:  866-683-7012
E-mail Address:  yost_richard@nlvmail.com
Business Address:  1600 Executive Parkway Suite 220, Eugene, Oregon  97401
About Annuity123: Created to ensure that individuals across America have access to unbiased educational material about annuities in addition to an unprecedented network of retirement counselors to seek for obtaining personalized retirement income help.