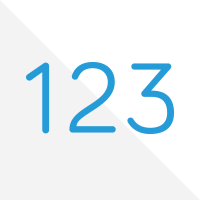 Annuity123 is excited and honored to report that William E. Spar has joined the Annuity123 network for the benefit of consumers in Arizona, California, and Nevada who are in need of obtaining personalized retirement planning guidance.  Please see below for an overview of Bill's practice.
Company Name: Advanced Retirement Planning, LLC. ("ARP")
Brief Business Description:
Specializing in creating unique Tax-Free Retirement Plans using Life Insurance and Annuities to compliment one's entire Portfolio.  Call 818-402-6004 today to schedule a no-cost consultation with William.
Website: www.arp-retirement.com
Phone Number: Direct Cell: 818.402.6004
E-mail Address: wmspar@faithedwards.com
Business Addresses:
Arizona: 1829 W. Calle De Pompas, Phoenix, AZ. 85085
California: 4505 Las Virgenes Road, Suite 108, Calabasas, CA. 91302
Nevada: 330 Warn Springs Road, Las Vegas, NV.  89119
Awards/Accolades: LUTCF, National Ethics Bureau
Interests/Hobbies: Golf, Motorsports, kids' activities with my 9 & 10 year olds
Favorite Books: ANY Cookbook, Tax Free Retirement by Patrick Kelly & Savior* Retirement
About Annuity123: Created to ensure that individuals across America have access to unbiased educational material about annuities in addition to an unprecedented network of retirement counselors to seek for obtaining personalized retirement income help.