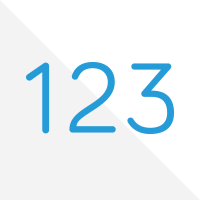 Annuity123 is excited and honored to report that Thomas M. LaRocca has joined its network of retirement income counselors for the benefit of consumers in the Delaware Valley who are in need of obtaining personalized retirement income guidance.  Please see below for an overview of Thomas M. LaRocca's practice.
Company Name:  JPL Asset Management and Planning, LLC
Brief Business Description:
As a Certified Financial Planner™ practitioner, my objective is to assist my clients in setting and achieving their financial goals. I accomplish this by designing a financial plan and then assisting my clients in implementing that plan through a variety of investment and insurance vehicles that are based upon their needs, risk tolerance and investment time horizon. I then provide ongoing customer service to assure that the client stays on course towards meeting and maintaining their financial goals.
Please contact me to set up a no-obligation consultation.
Website:  http://www.fivestarprofessional.com/awards/view_profile.php/Thomas/LaRocca/154689
Phone Number:  (888) 594-0881
E-mail Address:  jplassetmgmt@comcast.net
Business Address:  1303 Delaware Avenue Suite 112 Wilmington DE 19806
Awards/Accolades: Five Star Wealth Manager 2011 and 2012
About Annuity123: Created to ensure that individuals across America have access to unbiased educational material about annuities in addition to an unprecedented network of retirement counselors to seek for obtaining personalized retirement income help.