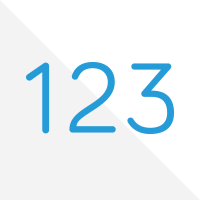 According to Cnn Money , the top places to retire are as follows:
Marquette, Mich.
Cape Coral, Fla.
Boise, Idaho
Danville, Ky.
Weatherford, Texas
Southaven, Miss.
But the US News and World Report lists these cities as the Top Ten places to retire:
Flagstaff, Arizona – Pleasant year-round weather
Boone, N.C. – Affordable mountain town
Traverse City, Mich. – Water views on a budget
Walnut Creek, Calif. – Greenest place to retire
Ithaca, N.  Y. – College town for retirees
Lincoln, Neb. – Place to launch a second career
Pittsburg, Pa. – Best mix of affordability and amenities
Port Charlotte, Fla. – Best place for affordable housing
Pittsfield, Mass. – Best place for single retirees
Santa Fe, N. M. – Best place for recreation and culture
There are many more lists published by travel, real estate, leisure, health magazines and newspapers and they change every year. What is really important is knowing oneself, one's plans for retirement, one's  family situation, and finances.
A place at the beach or a cabin in the mountains may sound like a dream come true. But, what about after the thrill has worn off? What about cultural events, sports venues, easy access to airports and medical facilities?
Is it easy to pick up and make all new friends and create a new social circle?  Studies have shown that people with a stable circle of friends lead healthier lives, mentally and physically. Many retirees prefer to age in place or move near their children and grandchildren to be part of their lives.
The key is to have a sound financial plan so that money is not a constant worry.
For more information about retirement please visit annuity123.com | Consumer Retirement Advocates